98.9 North West FM is a community radio station broadcasting from Hadfield in the North West suburbs of Melbourne, Victoria, Australia.
Please use Edge, Firefox or Internet Explorer (not Chrome) to access the Listen Live (TuneIn) player.
2020 EDFL Footy Series Update (on Monday May 12)
On the back of the State Government announcement on May 11, 2020 around easing some restrictions, the eight metropolitan leagues, including the EDFL, met with AFL Victoria on May 12.
The current position around training is that no sanctioned training should take place until 'return to training' protocols are established, put in place and accepted by leagues, clubs and local councils alike. AFL Victoria is establishing these protocols and we hope to have these in the near future.
A number of considerations around health and safety protocols and insurance need to be worked through prior to training being sanctioned. We have also been advised that player transfers will be re-opened soon and we will provide an update on both items as soon as this information comes to hand.
Further updates will be provided in due course via your respective League or Association. Keep updated on this issue here.
Moreland Community information relating to coronavirus (COVID-19)
There are many closures in venues operating under the Moreland City Council such as libraries, leisure and aquatic centres, playgroups, Counihan Gallery and some adjustments to maternal and child health programs plus immunisation services.
Keep updated at www.moreland.vic.gov.au
Moonee Valley Community information relating to coronavirus (COVID-19)
North West FM is pleased to promote any event for your non-profit organisation – for free.
Click on the image above for details.
You can become a sponsor – and promote your own business on North West FM. Contact us.
Click on the image above for details.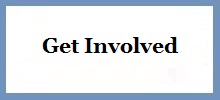 Besides being a listener, there are several ways you can become involved with North West FM.
Click on the image above for details.
.
Continuation of VTCA Finals – Now Cancelled
(Announced March 18, 2020)
A review of the weekend's cricket matches in the Victorian Turf Cricket Association (VTCA) (6 pm – 7.30 pm) and the Victorian Sub-District Cricket Association (VSDCA) (7.30 pm – 9 pm).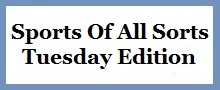 The Tuesday Sports of All Sorts program is presented by Ivor Jenkins 8.30 am – 10 am
---
Over 5 million people tune in to 450+ not-for-profit, community owned and operated radio services, like ours, operating across Australia each week.
More than 20,000 volunteers across Australia bring community radio to our listeners.
Support your local community radio station.