98.9 North West FM is a community radio station broadcasting from Hadfield in the North West suburbs of Melbourne, Victoria, Australia.
Please use Edge, Firefox or Internet Explorer (not Chrome) to access the Listen Live (TuneIn) player.
Due to Moreland and Hume being declared COVID-19 'hotspots', some presenters may not be presenting their programs until the 'hotspot' declaration is removed.
(COVID-19) Community Support – from July 2, 2020
Check out the latest COVID-19 information covering the affected suburbs in the City of Moreland.
New Stage 3 restrictions and testing blitz starting July 2, 2020 in selected postcodes within the City of Moreland.
Read more at www.moreland.vic.gov.au.
Final Decision On 2020 EDFL Senior Season – Now Cancelled. (Issued on Tuesday June 30)
THE EDFL Board of Management has this evening (Tuesday June 30) confirmed its decision to cancel all senior competitions for the 2020 season.
This decision applies to all senior men's and women's football competitions, including men's reserves and thirds competitions.
We will now seek to examine the merits of conducting an alternative competition format for senior men's and women's football to be played later this year.
Further updates will be provided in due course – keep updated on this issue here.
North West FM is pleased to promote any event for your non-profit organisation – for free.
Click on the image above for details.
You can become a sponsor – and promote your own business on North West FM. Contact us.
Click on the image above for details.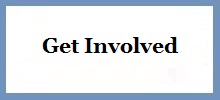 Besides being a listener, there are several ways you can become involved with North West FM.
Click on the image above for details.
.
Continuation of VTCA Finals – Now Cancelled
(Announced March 18, 2020)
A review of the weekend's cricket matches in the Victorian Turf Cricket Association (VTCA) (6 pm – 7.30 pm) and the Victorian Sub-District Cricket Association (VSDCA) (7.30 pm – 9 pm).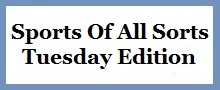 The Tuesday Sports of All Sorts program is presented by Ivor Jenkins 8.30 am – 10 am
---
Over 5 million people tune in to 450+ not-for-profit, community owned and operated radio services, like ours, operating across Australia each week.
More than 20,000 volunteers across Australia bring community radio to our listeners.
Support your local community radio station.