EDFL Footy Series  Radio Broadcasts in 2021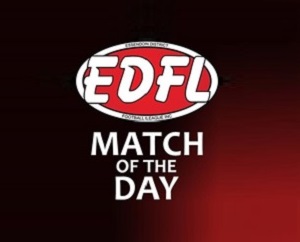 The Essendon District Football League has chosen the  Division 2 game Coburg Districts vs Moonee Valley as our broadcast Match as of the Day on Saturday April 17.  98.9 North West FM will  broadcast every Saturday Match of the Day throughout the regular season.
Join Adem Saricaoglu and the EDFL media team for the coverage of EDFL Match Of The Day from 2 pm to 5 pm on your local community radio station.
Directly after Match Of The Day, between 5 pm and 5.30 pm on the EDFL Post Game Show, the call team will have interviews with players and coaches.
They will also review all the around the grounds scores in Premier Division, Division 1 and Division 2. Listen to the coverage on 98.9 FM on the radio dial or via our live streaming on the internet.
The North West Amateur Footy Report, reviewing the weekend's footy matches in the Victorian Amateur Football Association (VAFA), will be back on the station airwaves on Sundays from 6 pm to 9 pm, starting on Sunday April 11, 2021 and will be presented by Glenn "Scatters" Scarborough.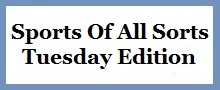 The Tuesday Sports of All Sorts program is presented by Ivor Jenkins (9 am – 10 am) including golf, basketball, cricket and darts.