98.9 North West FM is a community radio station broadcasting from Hadfield in the North West suburbs of Melbourne, Victoria, Australia.
Please note: The players on this website will not play on Internet Explorer. Use a browser like Chrome, Firefox or Edge instead.
North West FM is pleased to promote any event for your non-profit organisation – for free.
Click on the image above for details.
You can become a sponsor – and promote your own business on North West FM. Contact us.
Click on the image above for details.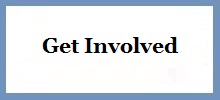 Besides being a listener, there are several ways you can become involved with North West FM.
Click on the image above for details.
.
A review of the weekend's cricket matches in the Victorian Turf Cricket Association (VTCA) (6 pm – 7.30 pm) and the Victorian Sub-District Cricket Association (VSDCA) (7.30 pm – 9 pm).
Presented by Glenn "Scatters" Scarborough.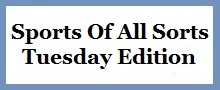 The Tuesday Sports of All Sorts program is presented by Ivor Jenkins 8.30 am – 10 am
---
Over 5 million people tune in to 450+ not-for-profit, community owned and operated radio services, like ours, operating across Australia each week.
More than 20,000 volunteers across Australia bring community radio to our listeners.
Support your local community radio station.